One of the funniest isekai anime ever created just got an official Season 3, and I could not be more pleased.
That anime, of course, is KonoSuba – God's blessing on this wonderful world!, with the KonoSuba Season 3 just being announced on the anime's official website this weekend.
Along with the very welcome KonoSuba Season 3 announcement, we also got a cute new key visual, and confirmation of the cast and staff involved in the upcoming anime.
All four of the main cast are returning — Sora Amamiya (Aqua), Jun Fukushima (Kazuma), Rie Takahashi (Megumin) and Ai Kayano (Darkness).
Director Takaomi Kanasaki is also back, this time as Chief Director of KonoSuba Season 3,with Yujiro Abe (episode director of Kaguya-sama: Love is War) directing the series.
Screenwriter Makoto Uezu is back in charge of scripts, as is Koichi Kikuta as character designer.
Slightly worryingly, Studio Deen will not be in charge of animation, as that task has been passed off to the Japanese animation studio Drive (Vlad Love). Disappointing, as Studio Deen did a damn fine job with the first two seasons but, fingers crossed Drive will give it their all.
No word yet on when KonoSuba Season 3 will premiere but, fingers crossed, it won't be too long of a wait.
RELATED: How to watch KonoSuba in the correct order…Seasons, OVAs and movie
KonoSuba – God's blessing on this wonderful world! is based on the light novels by Natsume Akatsuki and Kurone Mishima.
It follows the life of Kazuma Sato after he dies in an accident, and finds himself in a waystation on his way to the afterlife. Here he meets Aqua, a self-involved goddess, who gives him an opportunity to be reincarnated in an MMORPG world.
She will also let him take one thing with him.
But, after she is rude to Kazuma, he decides what one thing he will take with him — Aqua herself.
Soon both Kazuma and Aqua are struggling to survive in their new world, with Aqua proving herself as a bit useless.
It is a good job then the pair decide to form a party, with two other women suddenly showing up to join — an explosion-obsessed magician called Megumin and Darkness, a masochistic crusader.
Especially as the world is ruled by the Devil King, who seems to have suddenly noticed their existent.
Watch the first two seasons of KonoSuba, as well as the follow-up film, on Crunchyroll. (If you're in an area that is licensed to air them — I'm not!)
RELATED: The KonoSuba opening theme song — 'Fantastic Dreamer' — is absolutely addictive — Listen!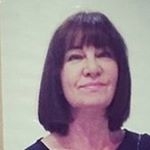 Latest posts by Michelle Topham
(see all)