The first Kotaro Lives Alone trailer was released this week, with the Netflix Anime Japan YouTube channel posting a 90-second video that gives us a quick idea of what we can expect in this new comedy anime.
A gorgeous art style, a cute protagonist who will apparently soon be grabbing your heart, a beautiful soundtrack (God, that music playing on the trailer is pretty!) and a fun group of characters.
The Kotaro Lives Alone trailer begins with the protagonist, 4-year-old Kotaro, arriving at his new apartment building with his suitcase in tow.
Then we meet the three main people who attempt to help take care of him — struggling manga artist and neighbor Karino, the incredibly cute Mizuki who works at a pub as a hostess, and Tamaru, an eccentric guy who just loves children.
The Kotaro Lives Alone anime is based on the Kotarou wa Hitorigurashi manga by Mami Tsumura. A manga that has been published in Shogakuka's Big Comic Superior since early 2015.
The Kotaru Lives Alone story
Kotaru Lives Alone tells the story of 4-year-old Kotaru who suddenly moves into a room in a small, rundown apartment building. The strange thing is, at such a young age, he is living alone. The even stranger thing is he is almost like a mini adult, perfectly capable of taking care of himself.
But, as the anime continues, we learn more about Kotaru, his unusual background and why he is able to live alone when no other child of that age would be allowed.
Kotaro Lives Alone is directed by Tomoe Makino (Woodpecker Detective's Office), with Yu Sato (Tenka Hyakken) in charge of series composition, and Tomomi Kimura (Chief Animation Director on Descending Stories: Showa Genroku Rakugo Shinju) as character designer.
Liden Films (Deji Meets Girl) is in charge of anime production.
The anime will premiere on Netflix worldwide on March 10th, 2022.
And, no, I'm not usually a big fan of anime about little kids but, man, does this look beautiful.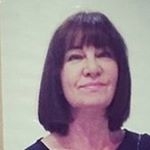 Latest posts by Michelle Topham
(see all)