A new mixed media project from Avex Pictures was announced this morning and, it looks like it could be the coolest thing coming out of Japan in a while.
The project, called Kotodama Shōjo (or Word Girls), will consist of an anime series, CD singles, podcasts and live-streamed programs, and will tell the story of a group of four girls who create a rap group.
Advertising
The girls in the 'Microphone Soul Spinners' rap group go to Star Training High School, a school whose sole aim is to create star artists. But they are in the group of students that does the poorest in music, no matter how hard they try.
When the four of them meet in a rap battle, though, they suddenly realize together they could be a force to be reckoned with. A realization that could end up with them at the top of their school.
The four — Shiika Yosano, Raimu Mukōda, Chieri Villeneuve, and Himawari Kawabata — are featured in the just released Kotodama Shōjo image above.
Kotodama Shōjo key staff
A couple of key staff from Kotodama Shōjo have also been named. They include:
Character Designs: Suzuhito Yasuda (Is It Wrong To Pick Up Girls in a Dungeon?)
Advertising
Story Composition: Toshiya Ono (The Promised Neverland)
As well as Ken The 390, a Japanese rap artist who is set to be the Kotodama Shōjo ambassador.
Open casting call for Kotodama Shōjo
An open casting call for the project has also been announced, with auditions being held in Japan on July 16th to August 4th, and again from August 15th to August 17th. Girls over the age of 12 can audition.
All I can say is this show looks like it is going to be hella fun and, being in the music anime genre, is definitely my cup of tea.
Keep up-to-date on Kotodama Shōjo news on the upcoming project's website. (And can I just say, I'm already in love with those graphics!)
If you understand Japanese, you will also find a little more information in the Kotodama Shōjo teaser trailer below.
Related reading: New The Strike Witches: 501st JOINT FIGHTER WING key visual released plus video trailer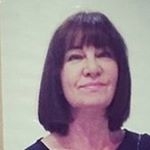 Latest posts by Michelle Topham
(see all)