I have to admit I am not a fan of the new isekai anime series I've Been Killing Slimes for 300 Years.
The protagonist is dull, most of the characters are one-dimensional and the story is so laid-back it makes me want to sleep.
That's why, after watching only 3 episodes, I haven't gone back to it. At least for now.
That may change though, with today's announcement of six new I've Been Killing Slimes for 300 Years cast members.
And in particular, one of my favorite Japanese voice actresses Kotori Koiwai who has just been announced as the voice of new character Kuku.
It's Non Non Biyori's Renge
For any fan of Non Non Biyori — one of the best slice-of-life anime ever created — you will already know Kotori Koiwai as the voice of the most adorable anime character in existence — Renge Miyauchi, the show's husky-voiced first grader, and the girl famous for her cute greeting "Nyanpasu".
Among other roles, Koiwai has also played Kigurumi in Joshiraku, Konishi in Charlotte, Elaine in The Seven Deadly Sins and Utsutsu in Gatchaman Crowds.
Oh and yes, as you will see from the photo above, Koiwai is also a member of MENSA — yep, she's smart as well as a talented actress.
Along with Kotori Koiwai being cast in I've Been Killing Slimes for 300 Years, five other cast members were also announced today.
They are Ari Ozawa (Chiyo in Monthly Girls' Nozaki-kun) who plays Vania, Hikaru Tohno (Yujia in Assault Lily: Bouquet) as Eno, Miku Ito (Hougetsu in Adachi to Shimamura) who voices Fatla, Ayasa Ito (Arisa in BanG Dream!) who plays Fighsly, and Miyuri Shimabukuro (Inca in Fire Force) as Masura.
I've Been Killing Slimes for 300 Years is based on the Kisetsu Morita written and Benio illustrated light novel (which may be better than the anime series, but I haven't read it), and is directed by Nobukage Kimura (Episode Director of Gatchaman Crowds insight) via REVOROOT.
Check out the trailer for I've Been Killing..below and, if you are watching it (which I will be now she has been cast), keep an eye out for Kotori Koiwai as Kuku.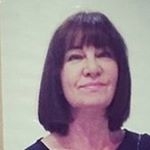 Latest posts by Michelle Topham
(see all)