The Koufuku Graffiti opening theme song is another for our Best Anime Songs list
I loved everything about Koufuku Graffiti, the slice of life anime series about cute girls loving food that was released in 2015.
Everything from its gorgeous animation to its quirky, strange and adorable characters, its obsession with eating being absolutely sexual and its lovely opening and closing theme songs.
In particular, though, my biggest loves from the series were Koufuku Graffiti's opening theme song "Shiawase ni Tsuite Watashi ga Shitteiru Itsutsu no Hōhō" (幸せについて私が知っている5つの方法, The Five Methods of Obtaining Happiness That I'm Aware Of), which was performed by the wonderful Maaya Sakamoto, as well as the anime's bright and vibrant opening animation.
Both the song and the opening animation are two of the best from 2015 as they were perfect choices when it came to showing what to expect when you watch Koufuku Graffiti — an anime that centers around the daily lives of three Japanese high school students and the food they love to cook, eat and dream about.
The anime itself is upbeat, full of stereotypical Japanese craziness and fun, laugh out loud funny and a perfect vehicle for an introduction to some of the most iconic Japanese food.
I know I was dying to cook every dish at the end of each episode, and I never cook at all.
Koufuku Graffiti, aka Gourmet Girl Graffiti in the west, was written by the legendary Mari Okada and tells the story of Ryō Machiko a girl who has had trouble making the food she cooks taste delicious ever since her grandmother died.
One day, however, her cousin-of-the-same-age Kirin Morino comes to stay and Ryō makes dinner for her.
After Kirin exclaims how good the food is, Ryō realizes she can only cook mouth-watering dishes when she is cooking for someone else besides herself.
Soon the two cousins are firm friends and falling in love with ever increasing numbers of Japanese dishes together. Not long afterwards,  Ryō's school friend Shiina joins the pair, and the three girls have soon formed an exclusive foodies club of their own.
Watch Koufuku Graffiti's gorgeous opening animation below, followed by both a mini music video of the opening theme song from Maaya Sakamoto and an extended version of her ' The Five Methods of Obtaining Happiness That I'm Aware Of' below that.
No matter how many times I hear the song, I can't get enough of it. The utterly wonderful Koufuku Graffiti opening animation I have watched a hundred times.
You can watch the anime on Crunchyroll and buy the complete season on DVD from Sentai Filmworks. I just did.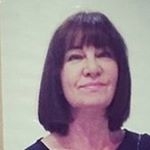 Latest posts by Michelle Topham
(see all)