Long-time Japanese voice actor Kousuke Toriumi has been cast in How Not to Summon a Demon Lord Ω (Season 2) the official website for the anime announced today.
He will play Cardinal Vishos who hires an assassin to kill Lumachina as she is questioning the authority of the church.
Kousuke Toriumi, of course, is a well-known voice actor who has brought to life such iconic characters as Shunsuke Imaizumi in the Yowamushi Pedal series and movies, Kiba Inuzuka in Naruto Shippūden, Nozel Silva in Black Clover and Rik Heisenberg in the Di Gi Charat franchise.
In his more than 20 years in the anime industry, Toriumi has starred in an enormous number of anime series and movies, with his latest roles in shows like Fire Force 2, Moriarty the Patriot, and Pretty Boy Detective Club.
Along with Kousuke Toriumi's casting in How NOT to Summon a Demon Lord Ω, Ayumu Murase (Haikyu!!, Castle Town Dandelion, Welcome to Demon School, Iruma-kun) has been cast as church believer Sanro.
Both actors will appear for the first time in the eighth episode of Season 2 of the currently airing anime series, which you can watch on Crunchyroll if you prefer the subbed version (who doesn't?) and on Funimation in both subbed and dubbed (although dubbed hasn't quite arrived yet).
How NOT to Summon a Demon Lord Ω is based on the light novel series by Yukiya Murasaki and illustrated by Takahiro Tsurusaki, with Season 2 being directed by Satoshi Kuwabara (Black Jack).
Watch the Season 2 trailer below, and keep an eye out for Kousuke Toriumi and Ayumu Murase on Thursday.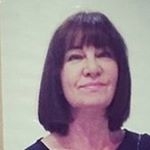 Latest posts by Michelle Topham
(see all)