If you like anime with aerial combat, you have probably already seen The Magnificent Kotobuki — a 12-episode anime series that is a mix of 2D and 3D animation and that was released in 2019.
If not, or even if you have and loved it, you must head to the movie theater if you are in an area where the new movie Kouya no Kotobuki Hikoutai Kanzenban will be released later this year.
After all, those incredible dogfights so many fans went gaga about in the anime will be amazing on the big screen.
Advertising
Kouya no Kotobuki Hikoutai Kanzenban is an anime movie comprising the 12 episodes of season 1 of the anime series The Magnificent Kotobuki along with an additional episode.
Of course, the initial 12 episodes are being condensed into a movie covering just a couple of hours and not the almost five hours of the original series.
But, even with quite a number of scenes being cut and the annoying characters most people hated in the original anime series still there, Kouya no Kotobuki Hikoutai Kanzenban should be worth seeing for the aerial combat alone.
Imagine how superb those aerial battle and chase scenes will be with 7.1ch realistic sound and MX4D screening.
Advertising
The release date for Kouya no Kotobuki Hikoutai Kanzenban is currently set for September 11th, 2020 in Japan when fans of anime aerial combat are likely to be lining up around the block at every movie theater showing it.
As the movie is going on a national road show, that is likely to be many.
Keep your fingers crossed that it will end up in your area of the world as well, as it would be a shame to miss Kouya no Kotobuki Hikoutai Kanzenban on the big screen.
Because, while I detested the one-dimensional, annoying characters and the choppy 2D and 3D animation along with the rest of you, I do think it will be worth seeing the movie as those dogfights are glorious.
Check out the Kouya no Kotobuki Hikoutai Kanzenban trailer below to see what I mean, and then imagine those planes moving at that speed on a MX4D screen.
You can watch the original series on Crunchyroll.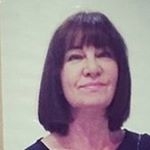 Latest posts by Michelle Topham
(see all)