You've got to love Kristen Bell and Dax Shepard (well, you don't have to, but I do). Not only did they announce the arrival of their newest daughter Delta Bell Shepard on Friday on Twitter, and were darned cute about it as well, they also kept Delta's privacy just like they have always done with their first child, Lincoln.
In the first tweet from the couple heralding the impending birth of a daughter, Kristen Bell tweeted:
Crying in the car to @joshgroban christmas songs has got to be an early sign of labor, right?

— Kristen Bell (@IMKristenBell) December 19, 2014
Well, she probably did have a point.
Less than 24 hours later, another tweet appeared on Twitter, this time from Dax. It announced the arrival of the couple's second child, Delta Bell Shepard, and exhibited the same silly sense of humor we know and love from this awesome pair:
Delta Bell Shepard is here. She doesn't look like either @IMKristenBell or me, but we're gonna keep her anyway. #christmascameearly — dax shepard (@daxshepard1) December 20, 2014
Followed just a few minutes later with this one from his wife, including a photo of their new daughter. Sort of.
The estrogen has now hit critical mass! Good luck, @daxshepard1. And welcome to the world DELTA BELL SHEPARD 🙂 pic.twitter.com/72AFmnjmoC — Kristen Bell (@IMKristenBell) December 20, 2014
Congratulations, Kristen, Dax and first daughter, Lincoln. Now there's an awesome family one lucky little girl gets to join. And, if you don't already know how amazing the Shepard family is, just watch this video of Kristen Bell and her story of the sloth. I laughed till I cried.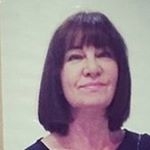 Latest posts by Michelle Topham
(see all)