Whenever anyone mentions actress Kristen Bell, the first thing I always think about is the absolutely adorable and screamingly funny interview she did on The Ellen Show after her husband gave her the gift of a day with a sloth. To say she ended up being one of my favorite celebrities after that, would be an understatement, and I knew right then she was going to be an amazing mom.
Now, I've just heard Kristen Bell is pregnant with her second child, I'm desperately hoping Ellen will invite her back. She's really that hilarious.
Advertising
Kristen and her equally adorable husband Dax Shepard showed again what cool people they are when they came out earlier in the year asking photographers to respect celebrities' privacy when it comes to taking photographs of their children.
The children did not choose to be in the public eye, their parents did, so it's only right the kids should be allowed to go to a movie theater, for a family dinner or spend time at a playground without having paparazzi all over the place photographing them. And then, of course, disreputable websites publishing them.
As for Kristen Bell's baby number two, according to a spokesperson both she and Dax are absolutely thrilled and can't wait to introduce baby number two to their now 13-month-old daughter Lincoln.
Meanwhile, if you'd love to see how fabulous Kristen Bell really is, don't miss watching The Ellen Show clip below.  Come on, could anyone be any cuter about a sloth?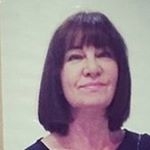 Latest posts by Michelle Topham
(see all)