Every time I see a new video featuring a Kristen Bell interview pop up in my feed, it's almost always the first thing I click on as I enjoy listening to her so much.
She's bright, she's funny, she's incredibly charming and quick-witted, and seems to be such a nice person she's hard to resist.
A recent Kristen Bell interview, however, really caught my attention as it's Kristen Bell talking about how she and her husband Dax Shepard are polar opposites.
The video is part of an interview Kristen Bell did with The Off Camera Show, and looks at the differences in Bell and Shepard as man and wife. Shepard being someone who sees "the world as full of wolves, whereas Bell will see someone at the side of the road begging for money, and think the best of them rather than the worst.
She thinks they could be "someone who may eventually cure cancer, and we'd better help them".
Bell herself explained she likes to look for the good in people, as it makes her a happier person.
She also believes in giving people the benefit of the doubt, as she wants people to do the same to her. And, as she believes how you act is your karma, she basically believes how you behave is what you will get back.
Of course, being brought up in a religious family where things were looked at as 'black and white', or 'good or evil', Kirsten Bell admitted it was difficult for her when she first met now-husband Dax Shepard, as he was everything she had been warned against.
After all, Shepard had had drinking and drug problems in the past and, having been brought up in a family where things and people had their rigid definitions, it was initially difficult for Bell to see any 'grey area' when it comes to people doing drugs or making mistakes.
Bell went on to say Dax Shepard is someone who has "rerouted all her neurons" when it comes to the way she now thinks about things. Especially as he wasn't really who she had pictured she would be with when she was in her early 20s.
After all, Kirsten Bell admits "I married a pot smoking hillbilly from Michigan…and I'm lucky he has all his teeth".
Watch the fabulous Kirsten Bell talk about her adored husband Dax Shepard in the video below. If we could only all be so incredibly cool.
And, of course, if you have never seen Kirsten Bell talk about getting a sloth visit for her birthday, you have to watch that too. It's one of the funniest interviews ever.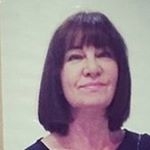 Latest posts by Michelle Topham
(see all)