The fabulous Kristen Bell was back on The Ellen Show this week where she talked about her dog, Lola. Bell told Ellen, even though she and her husband, Dax Shepard, now have two kids and you might think dogs would get jealous, their oldest dog, Lola, is still very protective of the family.
Advertising
Bell said, they were sitting on the bed one day at the back of the house and heard a lot of squealing outside the front of the house. So Bell went outside to investigate, only to find their small dog, Lola, in a fight with an enormous coyote that had wandered onto their property.
When the coyote saw Kristen Bell appearing it jumped over a seven foot fence to escape. And the only thing Lola ended up with out of the fight? A teeny tiny scratch.
As Kirsten Bell tells Ellen, "My dog rules".
Watch Bell's cute Ellen interview below.
Advertising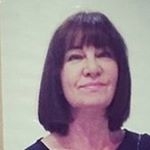 Latest posts by Michelle Topham
(see all)