American actress Kristen Stewart was at the Cesar Film Awards 2015 in Paris last night, where she was given the Best Actress in a Supporting Role award. And can I just say, she looked gorgeous in the white dress she wore. No wonder so many people are now calling her a 'style icon'.
What made her win astounding, however, was she is the first ever American actress to win a Cesar award, and something she seemed to be slightly overwhelmed about.
After winning the Cesar, Stewart told Variety "The reasons why people make films here in France are very different from the reasons why people make movies in Hollywood and I prefer it here a little bit."
Can't blame her really, as she always seems to get so much abuse in America, and has said in the past that fame was very hard. Heavens knows why she's been treated the way she has, as she's an incredible actress. So honest and real.
Kristen Stewart won the Cesar award for her role in 'Clouds of Sils Maria', a film Stewart starred in alongside Juliette Binoche and  Chloë Grace Moretz, and which was directed by Olivier Assayas.
Watch Stewart give her Cesar acceptance speech below (dubbing is a bit overpowering, so very difficult to hear what she says, unfortunately). And do ignore how presenter Joey Starr behaves when she politely asks him if he could put her award on the table. He's known to be more than just a bit of a jerk. So, no surprise there.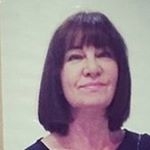 Latest posts by Michelle Topham
(see all)