Kristen Stewart's Blonde Buzz Cut is Gorgeous and Trump is a Fool (Video)
Actress Kristen Stewart showed up on The Late Show with Stephen Colbert last night showing off a cool new blonde buzz cut that is gorgeous on her.
Colbert, of course, couldn't resist asking if her blonde buzz cut was for her new movie 'Underwater'. 
"I got lucky," said Stewart. "I've been wanting to shave it off for a while, and then the director suggested I do that as he just wants his main character to look "cool". The female protagonist has to be like bad-ass. And I have to put on a lot of helmets and stuff, so it will just be easier for my head".
Then, after some major issues with the chains she was wearing and her mic (funny!) Kristen Stewart went on to talk about a series of tweets directed at her by Donald Trump back in 2012. ELEVEN tweets, it seems. From a middle-aged man attacking an actress in her early twenties about a relationship that is none of his business.
The first tweet "Robert Pattinson should not take back Kristen Stewart. She cheated on him like a dog and will do it again — just watch. He can do much better!"
And like Stephen Colbert said, "This man is now in charge of the launch codes".
Stewart, of course, went on to say she had tried to talk to Trump about his tweets. "I did it publicly, but he didn't respond. I was kinda disappointed. And we're all different and that's okay. I mean celebrate differences and whatever. But…", and she laughed.
Watch Kristen Stewart talk about her gorgeous new blonde buzz cut and Donald Trump and his asinine tweets on Stephen Colbert on Thursday night. And don't you wonder if Trump has any idea what an enormous fool he looks to the rest of the world?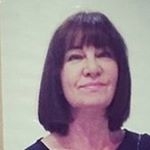 Latest posts by Michelle Topham
(see all)