Comedienne Kristen Wiig was on The Tonight Show Starring Jimmy Fallon this week, where she gave a funny interview dressed as Khaleesi from Game of Thrones, and, yes, complete with a dragon on her shoulder.
When asked what her real name was, Wiig's Khaleesi answered "Karen', told us her dragon's name was "Karl", that her favorite food was "Meat", and that for fun she likes to "do some standup".
Wiig said all this while wearing a long blonde wig,and dressed in a long gown that was very Daenerys Targaryen.
Her Game of Thrones interview was even funnier as it seemed as though she hadn't even seen one episode of the actual show so just winged it as she went, and because Fallon couldn't keep a straight face.
Watch Kristen Wiig as Khaleesi below.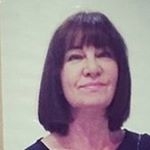 Latest posts by Michelle Topham
(see all)