Kristin Chenoweth says Broadway performance gave her "most action" she's had in ages
I have loved Kristin Chenoweth since she appeared in the hit TV series The West Wing (my all-time favorite show). So every time she appears on any talk show anywhere, I always make sure I watch.
This week, Kristin Chenoweth was on The Late Late Show with James Corden with fellow guest star Denis Leary, and the topic got onto accidental fondlings while doing live theater.
Leary started off the conversation by talking about the first play he was ever in, and how a nun had given him permission to grab girls' boobs (watch the video. It will make sense).
Chenoweth then mentioned she had been performing in a Broadway play a few weeks ago when her co-star was supposed to grab on her leg and lift her. Instead, he grabbed her in 'another region' causing Kristin Chenoweth, as she said, to have "the most action" she'd had in ages, and to hit that high C with no problem.
For more on the story, watch Kristin Chenoweth on The Late Late Show with James Corden in the video below. She's always funny, and she never disappoints.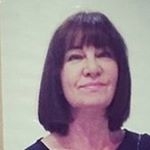 Latest posts by Michelle Topham
(see all)