Now this is an anime I can get behind, and get excited about. The anime adaptation of Kubo Won't Let Me Be Invisible. A Takagi-san-like rom-com manga series I have to admit I really like.
Japanese manga publisher Shueisha announced the upcoming Kubo Won't Let Me Be Invisible anime yesterday, with Yukimori, the manga's creator, releasing a cute visual of the two main characters to celebrate. (see below)
Kazuomi Koga (Rent-A-Girlfriend) is directing the anime, with screenwriter Yūya Takahashi (Selection Project) writing scripts, and Yoshiko Saitō (Comic Girls) as character designer.
PINE JAM (Gleipnir, Just Because!) is in charge of anime production.
Voice actors for the two main characters in the upcoming anime series have also been announced.
They are Kana Hanazawa (Akane Tsunemori in Psycho-Pass), who will be voicing Nagisa Kubo, and Kengo Kawanishi (Haruka Hashida in Blue Period) who will be playing Junta Shiraishi.
Viz Media is publishing the English version of the Kubo Won't Let Me Be Invisible manga, with the first volume just out (it's very cute!), and the second one releasing on July 5th.
They describe the manga like this:
When Kubo sits next to Shiraishi in their first year of high school, Shiraishi's nonexistent social skills get a boost. Speaking up in class is only the beginning for Shiraishi—soon Kubo forces him to be noticed at school, at the bookstore, and all around town.

Shiraishi's once-lackluster life isn't so dull anymore!
With no word yet on a possible premiere date, learn more about the Kubo Won't Let Me Be Invisible at the anime's official website.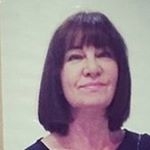 Latest posts by Michelle Topham
(see all)