Is anyone else bored with the continual anime episode cancellations due to "Covid 19", or is it just me?
A journalist who has done enough research to know that, at this point, Covid is as dangerous as the common cold or flu for 99.8% of people who contract it.
Advertising
Apparently, this scientific fact, however, is evading many of the people running Japan's anime studios. Studios who are now delaying episode after episode of ongoing anime series due to "Covid 19".
After yesterday's announcement ongoing episodes of Ayakashi Triangle are being delayed "due to the spread of Covid 19" until God knows when, the folks at studio PINE JAM have now announced Kubo Won't Let Me Be Invisible is also delayed from Episode 7 onwards.
Yep, onwards.
Basically meaning, if you were enjoying Kubo Won't Let Me Be Invisible, don't expect the rest of the season to be released any time soon.
PINE JAM has also confirmed the entire series will begin rebroadcasting from April, meaning it will likely be May at the earliest before any new episodes of Kubo Won't Let Me Be Invisible are aired.
Advertising
In other words during the Spring 2023 anime season, which will also likely delay other anime that had been planned for release then. Yikes.
That apparently also means, while most of the rest of the world including most of Asia has moved on from Covid, many Japanese anime studios are still living in 2020 and so are 'all in' on Covid, and will continue to be all in for the foreseeable future.
A shame but, if you are planning on watching any new anime in the Winter 2023 season, it may be worth your while to not bother. Not until Japanese anime studios can guarantee the entire season is likely to be released…while you are still alive.
Now, with Kubo Won't Let Me Be Invisible delayed until.. who knows… I have gone ahead and dropped it, and am now happily watching the first season of The Familiar of Zero, as I never did get around to viewing that comedy anime when it first released.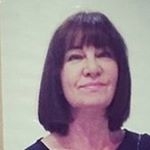 Latest posts by Michelle Topham
(see all)