Good news for fans of the Kuma Kuma Kuma Bear light novel series today as a teaser site has just gone up to help publicize a Kuma Kuma Kuma Bear anime series in the works.
Along with the announcement, came a gorgeous Kuma Kuma Kuma Bear visual drawn by artist 029, giving us a glimpse into just how cute the upcoming isekai TV anime may just be.
No word on much else other than the basic anime announcement, however, so we will have to wait and see who is directing it, who is writing it and starring in it and, of course, when and where it will air.
029 (Inou-Battle in the Usually Daze and The Devil Is a Part-Timer!), who is also the artist for the manga series based on the novels, has commented on the teaser site, though, that he is happy to be involved with the illustrations for the anime.
That likely means the visuals will be true to what has been seen in the manga series so far.
The new Kuma Kuma Kuma Bear anime series is based on the light novel series by Kumano.
The novels are published in English by American publishing company Seven Seas Entertainment, and they describe the story like this:
Fifteen-year-old Yuna prefers staying home and obsessively playing her favorite VRMMO game to doing anything else, including going to school. When a strange new update gives her a one-of-a-kind bear outfit that comes with overpowered abilities, Yuna is torn: the outfit is unbearably cute, but too embarrassing to wear in-game. But then she suddenly finds herself transported into the world of the game, facing down monsters and magic for real, and the bear suit becomes the best weapon she has!
The manga series also currently has three volumes out.
Check out 029's just published new visual above, and check back for more news on the Kuma Kuma Kuma Bear anime series as we get it.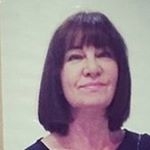 Latest posts by Michelle Topham
(see all)