As if the new fantasy adventure comedy anime Kuma Kuma Kuma Bear wasn't adorable enough, the Kuma Kuma Kuma Bear ED — 'Anone.' sung by Maki Kawase — just got a lyric video that is as cute as cute as can be.
The lyric video showed up on the Columbia Music Japan YouTube channel and features scenes from the anime series, along with the song's Japanese lyrics.
As you might expect, you will have to be able to read Japanese to sing along to it, however.
The song's vocalist Maki Kawase, of course, also plays Yuna, the anime's protagonist.
Prior to that performances, she was known for her roles in Didn't I Say To Make My Abilities Average in the Next Life?! , Zombieland Saga and Val x Love, and for singing the ED theme songs for series like Val x Love, Zombieland Saga and Dragon Pilot: Hisone and Masotan.
The release of the Kuma Kuma Kuma Bear ED theme song lyric video is not just a stand-alone we-thought-you'd-like-this from Colombia Records, however, as it was obviously created to promote both the series and the series' original soundtrack album.
That soundtrack album is due for release in Japan on November 25, 2020. (article continues below…)
New Kuma Kuma Kuma Bear PV and key visual released — the wait for series premiere is unbearable
The 12-episode anime series itself is based on the light novel series くまクマ熊ベアー, Kuma Kuma Kuma Beā). It was directed by Yuu Nobuta (High School Fleet) and animated by EMT Squared (A Destructive God Sits Next to Me).
The series began streaming on Funimation on the U.S. and the UK on October 7th.
Watch the Kuma Kuma Kuma Bear ED theme song lyric video — Anone.' by Maki Kawase — below and, if you haven't begun watching it yet, check it out at Funimation.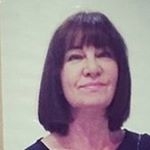 Latest posts by Michelle Topham
(see all)