With not much longer to wait now before Kuma Kuma Kuma Bear Punch! premieres, the isekai adventure comedy just received its official release date today — April 3rd, 2023.
Along with that premiere date, fans also got a Fina character video that reminds us just how adorably cute 10-year-old Fina is, and just how much she adores Yuna.
As always, throughout the new Kuma Kuma Kuma Bear Punch! Fina character video, our girl is adorably smiling while she explains that Yuna will always be her most precious sister, and that she can't wait to eat with her the next time she sees her.
Fina even made Yuna pudding, which she can guarantee was delicious, as she ate it.
Kuma Kuma Kuma Bear Punch! is the second season of the popular isekai anime.
The anime is based on the light novel series by Kumanano and 029.
Like the first season of the anime, Season 2 is due to stream on Crunchyroll starting on April 3rd.
The streaming platform has this to say about the plot:
Yuna's not your typical 15-year-old. First, she's crazy rich from playing the stock market. Second, she's a recluse obsessed with a VRMMO game, and she's really good at that too.

Her life is pretty much perfect—until she wakes up one day inside the game she loves and back at level one. She has to start over, but this time, she has a powerful bear suit that's guaranteed to take her places!
Just a month then before the long-awaited anime kicks off. Until then, watch Kuma Kuma Kuma Bear Punch!'s Fina character video below.
Isn't she sweet?
RELATED: Kuma Kuma Kuma Bear Punch! gets a Yuna character video and, boy, is she cute!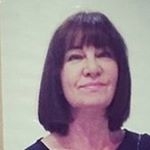 Latest posts by Michelle Topham
(see all)