One of my favorite anime series of the Fall, 2020 season has been the comedy fantasy series Kuma Kuma Kuma Bear.
I have fallen in love with almost all the characters, but especially Yuna, the costume design is flawless, the music is upbeat and fun and the artwork is beautiful.
The show is funny too.
So, of course, you can only imagine how excited I was after watching the finale episode of Season 1 today to then also hear Kuma Kuma Kuma Bear Season 2 is a done deal.
A message on the official website of the anime from animation studio EMT Squared simply says this:
Thank you for enjoying "Kuma Kuma Kuma Bear". With the support of everyone, we have decided to produce the second season of the "Kuma Kuma Kuma Bear" TV anime! Thank you for your continued support.
Even with no word yet on when the second season of the series is likely to premiere, the news still makes my week complete.
At the same time, they also let fans know the ending theme song 'Ano ne' loved ones version sung by  both Maki Kawase (Yuna) and Azumi Waki (Fina) will be available as a digital download tomorrow.
The first season of Kuma Kuma Kuma Bear was directed by Yuu Nobuta (A Good Librarian Like a Good Shepherd), Yuki Nakano (A Destructive God Sits Next to Me) designed those adorable characters and Takashi Aoshima (YuruYuri — Happy Go Lily) was the script writer.
Hopefully, the trio will be back for Kuma Kuma Kuma Bear Season 2, because together they are a killer combination. (continue reading below…)
Kuma Kuma Kuma Bear ED gets lyric video and it's adorable — watch and sing along, of course
Kuma Kuma Kuma Bear Season 1 is currently streaming on Funimation in the U.S. and UK, with the last episode of the first season beginning streaming today.
The series is funny, beautifully drawn and animated. It is also a wonderful show if you are looking for something relaxing, light and entertaining and where nothing truly awful occurs.
If you haven't yet watched the anime, check out the Kuma Kuma Kuma Bear trailer below. The show really is sweet and fun.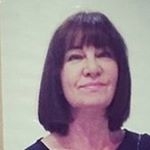 Latest posts by Michelle Topham
(see all)