There are only a couple of months to wait before Kuma Kuma Kuma Bear Season 2 heads our way and, with all the cute promo material being released in advance, I can bear-ly wait. (Yep, sorry, had to go there!)
Today's offering to prove what adorableness we have to look forward to is a new Kuma Kuma Kuma Bear 2 trailer that shows off how popular Yuma has become with just about everyone who meets her, and has Fina even more proud of how much her "sister" Yuna is loved.
The latest Kuma Kuma Kuma Bear Season 2 trailer also features the anime's opening theme song — 'Kimi to no Mirai', which is performed by Azumi Waki, the voice actress who plays Fina.
She also sang the OP for Season 1 of the anime.
The Kuma Kuma Kuma Bear anime series is based on the light novels written by Kumanano and illustrated by 029. They also publish the manga spin-off.
Seven Seas Entertainment is publishing the novels in English, and has this to say about the plot:
Fifteen-year-old Yuna prefers staying home and obsessively playing her favorite VRMMO to doing anything else, including going to school. When a strange new update gives her a one-of-a-kind bear outfit that comes with overpowered abilities, Yuna is torn: the outfit is unbearably cute, but too embarrassing to wear in-game.

But then she suddenly finds herself transported to a world like the game, facing down monsters and magic for real, and the bear suit becomes the best weapon she has!
Season 2 of the anime is directed by Yuy Nobuta (I'm Quitting Heroing) again, with Takashi Aoshima (Uzaki-chan Wants to Hang Out!) back in charge of series composition, and Yuki Nakano (A Destructive God Sits Next to Me) returning as character designer.
EMT Squared (Drugstore in Another World) is in charge of anime production.
Kuma Kuma Kuma Bear Season 2, aka Kuma Kuma Kuma Bear Punch! is due to premiere in April.
Check out the just released Season 2 trailer below, click on the English subs, and enjoy all that cuter than cute!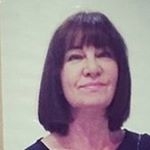 Latest posts by Michelle Topham
(see all)