The 2020 fantasy anime Kuma Kuma Kuma Bear was one of my faves of that year.
What with the plethora of interesting characters, main lead Yuna looking utterly adorable in her bear costume, the funny plot, and the gorgeously colorful art style, Kuma Kuma Kuma Bear hit all my feels.
Now with the second season of the hit anime on its way soon, today we got Kuma Kuma Kuma Bear protagonist Yuna's character video (watch below) and, boy, did I forget at just how adorable she is.
Yuna's character video has her exclaiming over tasty food, explaining why she wears the bear costume "It's so unique", upset that Fina's mother is "so strict", and, of course, showing off her prowess in annihilating a crowd of enemies in no time flat.
The video is voiced by Yuna's character actress, the utterly superb Maki Kawase.
Kuma Kuma Kuma Bear is based on the popular light novel series written by Kumanano and illustrated by 029.
The anime is being directed by Yuu Nobuta (I'm Quitting Heroing), with series composition by Takashi Aoshima (Beast Tamer) and character designs based on original designs from 029 from Yuki Nakano (A Destructive God Sits Next to Me).
Japanese anime studio EMT Squared is in charge of animation.
Watch Kuma Kuma Kuma Bear Yuna's character video below, and mark your calendars for April, as that is when season 2 of the anime — aka Kuma Kuma Kuma Bear Punch! — will premiere.
You can currently watch the first season of Kuma Kuma Kuma Bear via Crunchyroll, which is also likely where season 2 will end up as well.
RELATED: Kuma Kuma Kuma Bear Punch! trailer highlights the popularity of Yuna – Watch!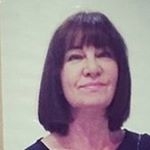 Latest posts by Michelle Topham
(see all)