Kurt Cobain may have died way back in April, 1994, but that hasn't made interest in the Nirvana frontman lessen that much.
Take the sale of Kurt Cobain's 'MTV Unplugged' cardigan this week at an auction at New York's Hard Rock Cafe, for instance. A cardigan that sold for $334,000.
An astounding sum of money for a garment that apparently has never been washed, is quite discolored and, oh yes, has a button missing.
The reason why the cardigan went for so much money, though, is because it is such a recognizable item.
After all, fans of Nirvana and Cobain have spent years of their lives staring at the garment as they re-watched videos of Cobain's iconic 'MTV Unplugged' performance.
So, when the Manhattan brand acrylic and mohair cardigan went up for sale this week for the second time in just four years, one lucky fan couldn't stop himself/herself from buying it.
The auction price of Cobain's 'MTV Unplugged' cardigan surpassed even what the auction house had expected it to bring, though.
That's because, just four years ago, it sold for $140,800, so they presumed a price of between $200,000 to $300,000 was probably what it would eventually go for.
That it surpassed their highest estimate by $34,000 then surprised quite a few s0-called 'auction experts'.
Nirvana's acoustic performance for MTV Unplugged took place in November 1993, only five months before Cobain's died at the age of only 27.
Since then, clips from the concert have been viewed tens of millions of times, with interest in Kurt Cobain not seeming to wane at all.
Check out two of them above and below, and remember how cool Cobain looked in that now crazy expensive cardigan.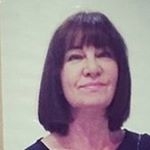 Latest posts by Michelle Topham
(see all)