At a meeting of the Television Critics Association today, Showtime announced Kyle MacLachlan is coming back as Agent Dale Cooper in the upcoming 'Twin Peaks' reboot. How incredibly cool is that? So cool, I think I almost squeed.
Now, you might not be of an age to remember the original 'Twin Peaks', as it first aired in 1990, but I am, and, let me tell you, Kyle MacLachlan as Agent Dale Cooper was one of the best bits of the show.
So now to hear MacLachlan will also be part of the 'Twin Peaks' reboot, set to debut on Showtime sometime in 2016, just about made my 2015.
"I'm very excited to return to the strange and wonderful world of Twin Peaks," MacLachlan said, when he stopped by the Showtime TCA meeting. "May the forest be with you."
If you haven't seen the original 'Twin Peaks', now is the time to watch it before the reboot kicks off. Especially as the show is a huge part of television history.
Depending on where you are in the world, as it's not available in every country yet, you can do that on Netflix.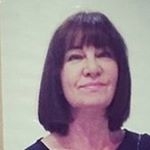 Latest posts by Michelle Topham
(see all)