AOL has an excellent channel on YouTube, which isn't getting anywhere near the number of views it should. It's called AOL Build, and is a channel full of videos of interviews at AOL with some extremely famous people.
A couple of weeks ago, AOL Build talked to Kyle MacLachlan about starting filming the upcoming new reboot series of Twin Peaks.
MacLachlan said about Twin Peaks he's "ready to go back into the world" and go on the journey with the character David Lynch and Mark Frost have created.
He went on to say "the character, to me, was so interesting and complex, I'm curious to find out how I'm going to return after the time I've been away from it. What changes or feelings I'm going to have. So I have no idea how I'm going to interact with this. It's all new".
I have to say I agree with Kyle MacLachlan as far as being curious about how he's going to return and, of course, about what the storyline will be. After all, Twin Peaks is one of my all-time favorite cult shows. Weirdly too, as I've only seen it once, but to this day can still vividly remember some of the iconic scenes.
Here's hoping there will be a lot more iconic scenes coming up in the reboot.
As for when we are likely to see Kyle MacLachlan return in Twin Peaks? As of now, there is no set date with Twin Peaks co-creator Mark Frost simply saying "in 2017". So, yep, we've a ways to go yet, folks.
Meanwhile, watch Kyle MacLachlan talk about his return to the cult show in the video below. I'm excited.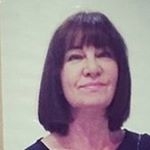 Latest posts by Michelle Topham
(see all)