With only a limited amount of time in the day, there are few Instagram accounts I have time to check on a daily basis. One of them I do try to get to, however, is Kylie Jenner's Instagram account.
That's because she uploads often, her photos are unique and fresh and, for someone still so young (17), she has an interesting take on fashion and a beautiful sense of style. A style that changes often, depending on her mood.
Here, for instance, I'm loving the over-sized shirt and shorts. It's just so LA looking.
Now, I'm not sure if this is from a fashion shoot or just a personal shot, as she doesn't say, but that's the thing with Kylie Jenner – some of her personal Instagram photographs are so beautiful they could easily be part of a Vogue shoot.

And this one. Come on, did you have this type of style when you were 17?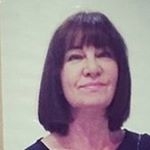 Latest posts by Michelle Topham
(see all)