Kylie Jenner's style evolution is fun to watch as it changes a lot. Then again, when you're only 17, that is what tends to happen. But, no matter what style she decides is hers that particular day, whether it's super edgy, rocker or girly goth, Kylie Jenner has a good enough eye for fashion, she rarely puts a foot wrong.
Look at this video of her being photographed by Vogue, for instance, and listen to how she talks about her style evolution and what she likes to wear.
"My style always changes. But right now I feel like I'm more super edgy and more rocker, girly goth ….I don't know, I'm always more about wearing stuff with confidence. I feel like you could wear anything and have the most confidence, and it would look cool because you feel good in it".
Have to say, I do agree.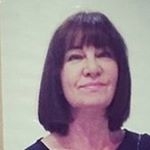 Latest posts by Michelle Topham
(see all)