Kylie Minogue sings country-pop song 'Stop Me From Falling' live on The One Show
Kylie Minogue's new album Golden was released on April 6th, 2018. It is the 14th studio album the Australian pop singer songwriter has released. Not bad for someone who started out as a soap opera actress, and was catapulted into the music limelight with the release of her cover of Little Eva's 'The Loco-Motion'.
With this new album, however, Minogue is moving away from the solid pop sound we are all used to, with Golden going in a little bit more of a country direction. Albeit still definitely a pop one.
This week, Kylie Minogue gave a live performance of one of the songs from her new album, 'Stop Me From Falling', on the BBC's The One Show and, while it is not a song that I would listen to more than a couple of times as it's not my cup of tea, it is a fun song and she did indeed give a superb performance. Particularly as she looked so happy and full of life as she sang it.
Which is also wonderful for a woman who beat breast cancer more than 12 years ago.
I do like Minogue's country twang, though.
Many of the songs for Golden were written, or at least started off, in Nashville. A city where Minogue spent several weeks last year so she could work with some of the best country music writers in America. Songs like 'Dancing', 'Golden' and 'Sincerely Yours' were the result. Dolly Parton was one of her influences.
Minogue told The One Show she went a little bit country after a suggestion to take the new album in a country direction was mentioned by a man from BMG, her record label. She has even released the album on a cassette, as she wanted to add a little nostalgia to the release as well.
Watch Kylie Minogue perform 'Stop Me From Falling' live on The One Show this week. The song is the second single from the album. It was written by Minogue, Steve McEwan, Sky Adams and Danny Shah.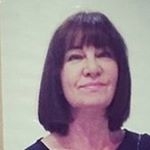 Latest posts by Michelle Topham
(see all)