One of our favorite anime studios, Kyoto Animation, recently announced their first ever music festival. Today, they have detailed the concert's final line-up and, boy, is it impressive.
The KyoAni Music Festival, with its theme "Inspiration for the future" final line-up looks like this:
Day 1 of the KyoAni Music Festival (November 20th)
Mai Aizawa
SCREEN mode
Aya Suzaki
TRUE
Homecomings
LUCKLIFE
Tatsuya Kato
KITAUJI QUARTET
Azusa Tadokoro
ChouCho
Nobunaga Shimazaki (Haruka in Free!) will be making a guest appearance
(Check out the KyoAni Music Festival final line-up for Day 2 after the official poster for the event below…)
Day 2 of the KyoAni Music Festival (November 21st)
Mai Aizawa
Minori Chihara
TRUE
fhána
Aira Yuuki
ZAQ
Evan Call
Super Chorogons
Black Raison d'être
Tickets for the KyoAni Music Festival
Live stream tickets can be picked up from today until the day of the concert via e+ for 6,080 yen (approx. $56) per day.
The concert will begin streaming both days at 16:30 JST, and can also be watched via archive until the end of the day on December 4th for Day 1 and December 5th for Day 2.
e+ recommends reading their Streaming User Guide before purchasing tickets so you know what to expect.
If you are currently in Japan, KyoAni is also running a seat lottery for tickets to the live event — they are 18,700 yen, which gets you a seat ticket plus premium commemorative goods (canvas artwork and a collectible ticket).
If you are not interested in the commemorative goods, a ticket for just the concert seat is going for 9,900 yen.
Get more information on the lottery at the official KyoAni Music Festival website, and mark your calendars, as this sounds like a whole lot of fun.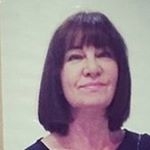 Latest posts by Michelle Topham
(see all)