Lady Gaga and Prince William FaceTimed about mental health recently for a royal program called 'Heads Together'.
The program raises awareness about mental health issues, and was founded by Prince William, his wife Katherine, and brother Prince Harry.
Gaga told the prince she was a "very big fan of what you've done with 'Heads Together'. She went on to say she loved the videos the program had put together about other people struggling with mental health and added, "it reminded me how much my mental health changing changed my life".
Prince William explained why the royal trio had decided to start the program, "Harry, Katherine and I really felt this was such an important area throughout all our charity work. Whether it was veterans, homelessness, addiction — most of it seemed to stem back to mental health issues. "
He then asked about Lady Gaga's own struggles, admitting he had read her open letter about her own issues struggling with PTSD saying, "I thought it was incredibly moving, and very brave of you to write down such personal feelings. And I want to ask you very much how you found speaking out, and how it made you feel".
Related: Gaga and the chink in her armor — and now I love her
Gaga was honest about what a scary thing writing that letter had been.
"It made me very nervous at first. For me, waking up every day and feeling sad, and going on stage is something that….it's very hard to describe. There's a lot of shame attached to mental illness, so you feel like something's wrong with you. And in my life I go, oh my goodness, look at all these beautiful wonderful things that I have, I should be so happy. But you can't help it in the morning when you wake up, you're so sad, you are so full of anxiety and the shakes that you can barely think. But it was like saying, this is a part of me, and that's okay."
Lady Gaga and Prince William FaceTimed together because they want other people suffering from mental health problems to know it's okay to speak up and talk about it. That it's nothing to be ashamed of.
As Prince William said, "It's important to have these conversations…It's time everyone speaks up, and really feels very normal about mental health, it's the same as physical health…Just having a conversation with a friend or family member."
Watch Gaga and Prince William talking below. Gotta love that they are both doing this — as it's so, so important.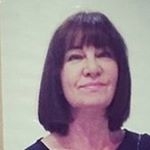 Latest posts by Michelle Topham
(see all)