Lady Gaga and her stylist, Brandon Maxwell, have been photographed by fashion designer and photographer Karl Lagerfeld for the cover of The Hollywood Reporter, and the photo is stunning. The cover photo was shot in Coco Chanel's apartment in Paris, and was taken as part of The Hollywood Reporter's story on the top 25 stylists in Hollywood today.
The Lady Gaga-Karl Lagerfeld photo shoot took place early in March during Paris Fashion Week. THR also put out a short interview of Gaga in Coco Chanel's apartment, and what always interests me about Gaga was evident again here. For someone who is so outrageous on stage, and who refuses to be defined by 'norms' Gaga is actually quite shy.
Even considering the interview was done by Brandon Maxwell, someone who she obviously knows well, Lady Gaga still seems uncomfortable while she talks about where she gets her inspiration from and which past look is her favorite.
No wonder she says fashion is her armor. It's probably a large part of how she manages to do what she does, being so introverted and shy.
Watch the Lady Gaga-Brandon Maxwell interview below. Isn't that telling?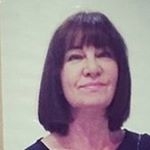 Latest posts by Michelle Topham
(see all)