I honestly didn't expect to like the new album from Lady Gaga and Tony Bennett.
He, I've always loved. Her I just don't listen to that often, as her music has never really grabbed me (sorry, Gaga). But, I'll tell you, after listening to 'Cheek to Cheek' completely through several times in the last couple of days, I have a whole new appreciation for Lady Gaga and her voice, as this album is astounding.
'Cheek to Cheek' has 12 tracks, plus three or four bonus ones depending on where you buy it, and if you go for the standard or deluxe release. So, let me just start by saying, there isn't a weak track on it, so paying the little extra for the deluxe version makes a lot of sense.
As for my favorite tracks.
The slow and melodic 'But Beautiful' starts off with classic Tony Bennett with that luscious, growly voice, and then Lady Gaga comes in with such an incredibly clear, pure and rich sound – it's the perfect compliment.
She absolutely grabs 'Lush Life', which is difficult to sing at the best of times, and completely delivers, and with Cole Porter's 'Anything Goes', she's jazzy, fun, sexy and delightfully light-hearted and, yes, more than 'keeps up' with Tony Bennett.
And, as for 'Everytime We Say Goodbye', one of my all time favorites whoever sings it, it's a solo for her and the quality of her voice is so rich and deep and smooth, I listened to it five or six times before I moved onto the next song. It is one of the best tracks on the album.
As for Tony Bennett, in some respects, you feel a little sad Lady Gaga partnered with him. Not because he or the album is lacking, as nothing could be further from the truth. But simply because he's likely to get less attention for 'Cheek to Cheek' than she is. After all, he's expected to be good (and he is – amazing).
Most critics, however, were dubious about Lady Gaga's ability to pull it of when the idea of a jazz album with Tony Bennett first came up as, let's face it, he's a legend. As she has now more than proven with this collaborative release, she can definitely sing jazz (who knew she used to sing it as a child.), and she and Tony were perfect together.
Personally, I'm predicting a Grammy for this one, as it really is that good.
You can buy 'Cheek to Cheek' on all major digital music sites starting today.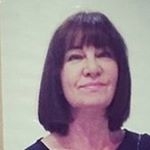 Latest posts by Michelle Topham
(see all)