The weird and wonderful Lady Gaga made her debut on Forbes Celebrity 100 list this week, and what a debut it was as she was catapulted to number four on the list due to her $62 million in earnings last year.
Just behind Oprah Winfrey, Beyonce and James Cameron, Lady Gaga made the list primarily because of the $31 million her 106-date concert tour made, as well as her partnerships with companies like Polaroid, Virgin Mobile and Viva Glam.
Just two years ago, few had even heard of Lady Gaga so to see her on the Forbes Celebrity 100 list already is an incredible achievement.
Beating people like Angelina Jolie, Tiger Woods and Britney Spears, who have been celebrities for years, you can only imagine if she can hit the Forbes list this quickly what else can this marketing genius do?
And that's exactly why Lady Gaga is at number 4 on the list. She's not only talented she also understands marketing and the business world. Like Madonna before her, she realized quickly the music business isn't just about singing and that philosophy will take her far.
Influenced by glam rock artists like David Bowie and Queen, Lady Gaga has kept a tight handle on her image.
Always spectacularly turned out, even if she's just going to a New York Yankees ball game, Lady Gaga has her own personal design team, the Haus of Gaga, that designs almost everything she wears. Lady Gaga has also made sure she's created a specific image of herself by the way she speaks, the way she acts, where she appears and who she's seen with.
All of this combined has made her a media and fashion icon, instantly recognizable to hundreds of millions of people.
After only two years in the spotlight of the music industry and with earnings of $62 million last year alone, it would be quite surprising actually if, in the next couple of years, she isn't number one on the Forbes Celebrity 100 list.
Another woman, Oprah Winfrey, who has also kept a tight rein on her tightly crafted image, is currently at that spot with earnings of over $300 million.
If Lady Gaga keeps this up, there's no reason she couldn't surpass that number quickly.
After all, her third studio album has recently been completed and will be released next year, with several tracks likely to hit number one in a number of countries.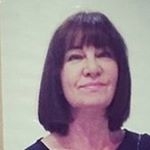 Latest posts by Michelle Topham
(see all)