I must admit I'm a bit wary about writing about Lady Gaga, as the last time I did she tweeted my article and crashed my website. But….here goes, and let's hope it doesn't happen again…..as I do have to write about an amazing new tattoo Gaga just got. A red monster claw tattooed on the side of her back — a tattoo she's tagged #Monster4Life and one she calls her 'Monster Paw' in honor of her 'Little Monsters'.
And, being Gaga, it's not just a case of getting a tattoo and forgetting about it. Instead, we get to see the whole procedure in a series of awesome photos she uploaded to Instagram (and no, I'm not complaining).
Everything from the design of Gaga's paw tattoo being draw out, to the tattooing itself, and a lovely shot of her gorgeous bare ass – which, of course, is her less obvious way of eluding to her latest album 'Cheek to Cheek'.
Beautiful tattoo Gaga and I'm sure your fans will be thrilled. And dare I say, "Nice ass" (is that really something you're allowed to say to Gaga?)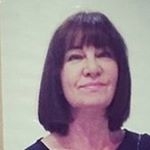 Latest posts by Michelle Topham
(see all)