It seems those of us who loved the boy who went 'full diva' on a Las Vegas TV station last week aren't alone in our admiration. None other than Lady Gaga just tweeted her admiration for 15-year-old Brendan Jordan, saying:
I know I was on vacation, but when are we going to talk about the boy who did applause choreography in the background of a news report.

Then again, hardly unexpected, as he did say he was a huge Gaga fan and that, when he was dancing, "I was imagining myself as if I were Lady Gaga, and that no one could destroy me."
Awwwwwwww.
Gaga then followed up her initial tweet about him with another one directly to Brendan – proving once and for all she's an absolute sweetheart when it comes to her fans.
@jordvnhaus i love you baby! you really showed the world when that camera was rolling! A real monster, grabbing life by the face for a kiss!

— Lady Gaga (@ladygaga) October 16, 2014


So, can I just say, THIS is why Gaga's fans love her so much. She always pays attention to them, and gives shout outs where shout outs are due.
Meanwhile, just in case you missed Brendan Jordan's 'full diva', watch him in the video below. Awesome, eh?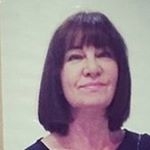 Latest posts by Michelle Topham
(see all)