You know you've died and gone to heaven when Lady Gaga is going to make a guest appearance on one of your favorite shows. Well, today is the day, hon, as Gaga has just announced she will be doing a guest appearance on the upcoming season 9 of 'RuPaul's Drag Race'.
Not much is known about Gaga's drag TV debut as yet, as the clip from the show Lady Gaga tweeted about yesterday is literally less than 10 seconds long (see below). Her tag read "The time has come! I'm joining the girls on the season premiere of @RuPaulsDragRace!"
What we do know is Gaga is showing up out-dragging any of the drag queens competing in season 9, dressed in a sparkling bodysuit, big black puffy sleeves and more make-up than any of those girls will probably be applying to their faces. And she issued a challenge to the girls hoping to win the $100,000 cash prize — "And may the best woman win".
The drag queens competing in season 9 are Aja (Brooklyn, NY), Alexis Michelle (New York, NY), Charlie Hides (London, UK), Eureka O'Hara (Johnson City, TN), Farrah Moan (Las Vegas, Nevada), Jaymes Mansfield (Madison, Wisconsin), Kimora Blac (Las Vegas, Nevada), Nina Bo'nina Brown (Atlanta, Georgia), Peppermint (New York, New York), Sasha Velour (Brooklyn, New York), Shea Coulee (Chicago, IL), Trinity Taylor (Orlando, FL) and Valentina (Los Angeles, CA).
Of course, 'RuPaul's Drag Race' isn't the first time Gaga and RuPaul have gotten together on a project. The two performed the iconic song 'Fashion!' together for the Lady Gaga and the Muppets Holiday Spectacular Thanksgiving TV special back in 2013.
Meanwhile, Gaga herself just put on a spectacular half-time show at the Super Bowl on Sunday night, and is also set to perform at the Grammy Awards this weekend. That girl gets to do all the fun stuff!
The time has come! I'm joining the girls on the season premiere of @RuPaulsDragRace! #DontBeADrag #JustBeAQueen 👑 pic.twitter.com/XzKcKapsgw

— xoxo, Joanne (@ladygaga) February 7, 2017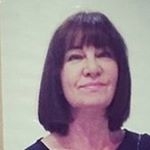 Latest posts by Michelle Topham
(see all)