Lady Gaga and Tony Bennett to sing songs from Cheek to Cheek at Hillary Clinton fundraiser
Well, here's one more reason to love Lady Gaga and Tony Bennett. They have just announced they will be singing at a Hillary Clinton fundraiser in New York on June 24th. Guess that means they will both be voting for her too?
Of course, it being a fundraiser for Hillary, tickets are not cheap. They're running $1,000 and $2,700 per person, depending on the section you sit in. But, if you love Lady Gaga and Tony Bennett, and believe a woman in the White House certainly cannot do any worse than most of the men we've had, I would say it's money well spent.
Variety is also reporting people who raise at least $27,000 (selling 10 tickets in the best spots would do that for you) will be named as co-hosts of the fundraiser and anyone who raises $50,000 or more will be hosts.
Gaga and Bennett will be performing songs from their hit album Cheek to Cheek. Hell, if I was in New York, I'd pay $1,000 to see that. And to support Hillary, of course.
Meanwhile, if you haven't yet heard any of this amazing duo's songs together, start off with the studio video of 'Anything Goes' below. Isn't that incredible?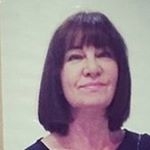 Latest posts by Michelle Topham
(see all)