Lady Gaga, the incredible diva so many of us love, has been on Instagram this week, uploading photographs of herself without make-up. Lady Gaga without make-up, you say. How is that possible? As we all normally think of her in her elaborate wigs, flamboyant costumes and stage make-up.
Well, it's not only possible, Lady Gaga without make-up looks absolutely gorgeous, and so, so young. Fresh-faced, with flawless skin, big eyes, perfect eyebrows and just about glowing.
In fact, Gaga was so flawless, and so stunning, without her usual beauty additions, fans all over the internet were talking about her.
As for Gaga's caption on her latest sans make-up Instagram photo?
"Basically I can't sleep without every single song I'm writing repeating endlessly, but I'm loving it again. Embracing the torture, as I'm assaulted by my own thoughts. Like a locust giving birth to earworms. Eeeeew!", said Gaga.
TMI maybe just a little bit, Gaga?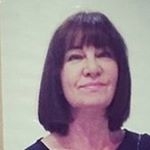 Latest posts by Michelle Topham
(see all)