If any anime series should help inform the public about the dangers of mosquito and tick-borne diseases, that anime would have to be Laid-Back Camp (aka Yuru Camp).
After all, not only do the adorably cute Laid-Back Camp girls spend most of their time out in nature, they also know their stuff when it comes to being fully prepared to camp, hike or take part in a slew of other outdoorsy things.
That is why a new Laid-Back Camp collaboration with Japan's Ministry of Health, Labor and Welfare could not have happened between two more-suited-to-each-other entities.
In fact, if you know anything about the Laid-Back Camp girls at all, this campaign should be a huge success.
The new Japan-wide campaign is to raise awareness about mosquito and tick-borne diseases, and comprises two posters (see above) that are bright, colorful and eye-catching, and have been created to educate the public on how to prevent contracting one of these diseases.
The posters feature main girls Rin and Nadeshiko, and give tips on how to avoid being bitten by mosquitos and ticks, including covering your skin, using insect repellent and wearing the right clothes.
If you're a Laid-Back Camp fan, and who isn't, you can currently download each poster for free in both an A2 and A4 size from the Ministry of Health, Labor and Welfare's official website, whether you are in Japan or elsewhere.
And, of course, you can watch both seasons of Laid-Back Camp on Crunchyroll.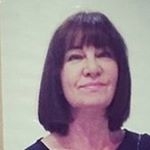 Latest posts by Michelle Topham
(see all)