A new Laid-Back Camp mobile game is apparently on its way according to the franchise, with a cute teaser video uploaded to the official Twitter account today.
The video shows main character, and best girl, Rin Shima out camping and relaxing by her tent at night, while enjoying the glow of the fire and a hot drink.
According to the tweet, more details about the game will be released starting in March.
First two Laid-Back Camp mobile games were expensive
Of course, as a massive Laid-Back Camp fan (the anime has been my #1 show since I watched the first episode, and that will likely never change), I am thrilled a new Laid-Back Camp mobile game is on its way.
My only concern is it will end up being like the last two Laid-Back Camp mobile games — Laid-Back Camp – Virtual – Fumoto Campsite and Laid-Back Camp – Virtual – Lake Motosu.
While they both appeared to be fun games, both of those games were developed by Gemdrops Inc., and sold here in Europe for €17.99 (approx. $20.55).
A price far too expensive for a mobile game, in my opinion, and what seemed like nothing more than a company perpetrating a money grab on the back of a popular anime series.
Related: New Laid-Back Camp film key visual shows Rin Shima all grown up
That is probably why no Laid-Back Camp fan I know bought either of them then. And that includes myself.
If the franchise manages to keep the upcoming Laid-Back Camp mobile game at €10 ($10 in the United States) or under, however, I can see it being successful.
And, at that kind of affordable price point, I would snatch the game up in a nanosecond.
Unfortunately, there is no word yet on when the latest Laid-Back Camp game will be released, so don't get too excited just yet.
We will keep you posted as soon as we find out.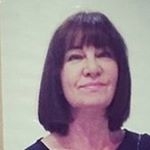 Latest posts by Michelle Topham
(see all)