The first three anime series I ever watched were The Ancient Magus' Bride, Yuru Yuri and Laid-Back Camp.
Three of the best anime ever created and, with that superb of an introduction into the world of Japanese anime, it is no wonder I have been obsessed with anime ever since, eh?
So, to hear this weekend that Laid-Back Camp, Season 3 has now been confirmed, you can only imagine how happy that made me.
So happy that, for me, it obliterated ever other piece of news for the week. Including that the new season will feature new staff and be produced at a new studio.
Laid-Back Camp, Season 3 switches anime studios
Of course, this being the world of anime, where things do change quite often as successive series are released, Laid-Back Camp, Season 3 will not have the exact same staff producing it.
That is always a worry, as look at the travesty the later seasons of The Seven Deadly Sins became when that previously-superb anime was forced to switch studios and staff.
For Laid-Back Camp, Season 3 it appears, instead of the wonderful C-Station animating the new series, Laid-Back Camp has been taken over by 8bit.
Then again, they are responsible for series like That Time I Got Reincarnated as a Slime and Blue Lock so, hopefully, they can't screw up Laid-Back Camp too much, eh?
The director of Laid-Back Camp, Season 3 has also been changed so, instead of the first two seasons' Yoshiaki Kyogoku, who also directed the full-length film, the new director is Shin Tosaka.
Considering both anime Shin Tosaka has directed have been literal trash (IS: Infinite Stratos 2, and Regalia: The Three Sacred Stars) him now being the new director of Laid-Back Camp is definitely a worry, as I would hate Rin, Nadeshiko, Aoi, Chiaki and Ena to go the way of Regalia (Ye Gods, that was a terrible anime).
8bit is also handing over character designs to rookie character designer Hisanori Hashimoto who has never designed characters for an anime before.
Although he has been involved in high-level jobs with first-rate anime like Ryman's Club, Tokyo Revengers and Spy x Family, so there's that.
The good news we can rely on, though, is that all of the main voice actors of the first two Laid-Back Camp seasons and the movie will be back to voice their characters.
In other words, all we can do is keep our fingers crossed that 8bit and the new people working on our favorite anime won't completely trash it, as that would be a crying shame.
Laid-Back Camp, Season 3 has been confirmed for a 2024 release.
We will keep you posted with updates as they are released.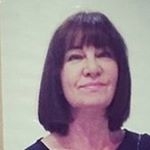 Latest posts by Michelle Topham
(see all)