Singer songwriter Lana del Rey is on the cover of Maxim magazine and, unsurprisingly, she looks absolutely stunning. Dressed and made-up like a 1940s Hollwood siren, hair tucked behind one ear, del Rey smolders, looking directly into the camera lens as if, at any minute, she's about to lean out of the cover and kiss you.
Inside the magazine, Lana looks even more sultry and sexy as she lies on a bed wearing nothing but white underwear and a sheet.
If you like what you see, del Rey also participated in a short video of the Maxim photo shoot, which you can watch below. Although it really is nothing more than a big 'tease'.
Black and white Polaroid after black and white Polaroid of Lana del Rey in different sexy poses, but so small you can barely see what's going on.
Come on, Maxim. Is that really fair?
And, if you love her music (who doesn't?), don't forget to watch Lana del Rey singing 'Video Games'. Now that's how a world-famous singer should look and sound. So sexy.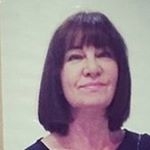 Latest posts by Michelle Topham
(see all)