One thing you can say about Lana Del Rey's music is it's always mesmerizing and hypnotic. So, when Del Rey released an audio video for her new single 'Terrence Loves You' a couple of days ago, it was no surprise that her voice on this one is lilting, ethereal and soaring and it's all over a heartbreaking piano and a sad saxophone. Hypnotic indeed.
'Terrence Loves You' is now the fourth release from Lana Del Rey's upcoming fourth studio album Honeymoon, and is the follow up to 'High By The Beach', whose official video hit YouTube just a couple of weeks ago.
Lana Del Rey releases official video for 'High By The Beach' and it's cool
So far, the feel of the whole album is definitely "noir-ish" as Del Rey herself promised it would be. And, as the 13-track album is going to end with her cover of Nina Simone's 'Don't Let Me Be Misunderstood', it seems like that's likely to continue through the entire album.
No complaints here.
Listen to Lana Del Rey's new single 'Terrence Loves You' in the video below. And I dare you not to set it up to 'repeat' for an hour or two.
As for Honeymoon, it will release on September 18th.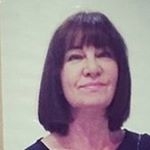 Latest posts by Michelle Topham
(see all)