I go through phases where I listen to a lot of Lana Del Rey's music. Then I push it aside – for months – until another time when I'm not as happy as I normally am and need some 'mood music' to placate me.
But, today I'm back with the lovely Lana for my Repeat Rotation Video and I've gone back to her astounding debut single 'Video Games' – a single some critics called the best song of the year when it was released.
As it's my Repeat Rotation Video, I've been playing it for half the day, and what still surprises me about Lana Del Rey's Video Games, a song I've probably heard at least 200 times before, is what incredible staying power it has.
From the first time I hit 'Play' this morning, the emotions I felt when I first heard it back in 2011 still came flooding to the forefront and, watching Lana singing on the video made me realize all over again how tragically ethereally vulnerable she can appear.
And, yes, even though I'm luckily one of those strong women in complete control of my life, I've also had my fair share of heartache (more than my fair share, some might say). So, I'm still drawn to singers like Lana – vulnerable and soulful yet also completely elusive.
You, of course, can listen to Video Games below and add it to your own Repeat Rotation Videos list if it thumps you in the chest as hard as it hits mine.
I'm now off to listen to something a little more cheery as, this week, I'm in a happy place.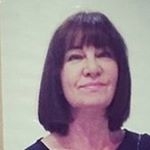 Latest posts by Michelle Topham
(see all)