Laruaville is a great Match 3 game for kids and parents
I've been playing Laruaville this week – a fun Match 3 game that's perfect for kids and the rest of the family too. Laruaville combines a cute ghost story, beautiful artwork, puzzles, hidden object games (HOGs) and Match 3s, to make a casual game that's complex and challenging enough for adults but still fun for the kids.
What does Laruaville involve?
The object of Laruaville is to build a small town for a group of friendly ghosts. It's as simple as that. As you go along and complete more and more Match 3s, you start to earn coins, which you can then use to build more buildings. More buildings equals happier ghosts. Happier ghosts means you get to complete more levels and on and on.
All of this, of course, is done with Match 3 games and HOGs, as well as the occasional puzzle. For me, not a huge Match 3 fan, it sounded a bit dull, so I was surprised to find it wasn't at all. In fact, it's extremely enjoyable, particularly as some of the Match 3 components are so uniquely created (I won't spoil the surprise!).
Laruaville has relaxed or more challenging modes — you choose
Laruaville has timed and untimed levels, so you can play it one way if you like a challenge or another if you're looking for a relaxed game. That makes it a great game for kids who might not always be able to complete a level as quickly as an adult can, as they can play every level untimed and 'relaxed', making the levels easier to complete and even more fun. Your kids will enjoy them more too.
The only thing I would mention before I tell you Laruaville is a great game for kids is that, for little kids, it may be too challenging. For children from the age of 10 or so upwards,however, they should have a blast.
As for adults who enjoy a challenging game, Laruaville definitely offers that as the levels get much more difficult the further along in the game you progress. Plus, if you choose timed mode and keep on racking up those levels, they can end up more than just a little pulling-your-hair out difficult. More fun that way, of course!
While the story in Laruaville isn't much of one, it is kinda of cute and the characters are sweet and nicely designed. The graphics too are bright, colorful and cartoon-like, but it's the music where the game really stands out as it's orchestral and so lovely to listen to.
If you enjoy Match 3 games that are quite unique, and especially one where you can choose exactly how to play, you really will enjoy Laruaville and the kids, of course, will love it.
You can currently pick up Laruaville at Big Fish Games for only $2.99 if you're a new customer or $6.99 if you've bought games there before. Yes, for a fun game to while away an hour or two here and there, I highly recommend it.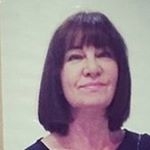 Latest posts by Michelle Topham
(see all)