British YouTube vlogger and author Zoella usually produces videos that are about fashion, beauty tips, and shopping hauls she's done, with others about things she does in her daily life. This month, however, Zoella has also produced a video about last minute DIY Christmas gifts Zoella-style.
Things you can make for friends and family if you have forgotten to buy them a gift or, honestly, don't have a lot of money to do so.
Zoella shows you how to make a terrarium (for some weird reason, I always thought these involved little turtles but, no, they don't. In Zoella's case, her terrarium is to grow cactuses in), a personalized photo frame, and cookie mix in a jar.
Watch Zoella's video below if you are stuck for last minute DIY Christmas gifts. You have less than five days to go, so get making them soon.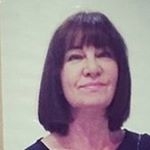 Latest posts by Michelle Topham
(see all)