The incredibly prolific American horror and supernatural fiction writer Stephen King has written and had published 61 novels over his more than 45 year career. That is more than one novel on average every year.
In March, 2021, Stephen King's 62nd novel will be published, two years after his last book The Institute came out.
Called Later, King's latest novel will be published by Hard Case Crime and will include a gorgeous cover reminiscent of classic crime novels of the 1940s and 50s.
It will be King's third novel published by the American hard-boiled crime imprint, with the previous two books The Colorado Kid and Joyland both becoming New York Times bestsellers.
The plot of Stephen King's Later
According to the book's publisher, the plot for Later goes something like this:
The son of a struggling single mother, Jamie Conklin just wants an ordinary childhood. But Jamie is no ordinary child. Born with an unnatural ability his mom urges him to keep secret, Jamie can see what no one else can see and learn what no one else can learn. But the cost of using this ability is higher than Jamie can imagine – as he discovers when an NYPD detective draws him into the pursuit of a killer who has threatened to strike from beyond the grave.
The book explores themes about childhood, confronting demons and the loss of innocence.
In other words, another well-told Stephen King story that will grab you, pull you in and mean you spend several nights with hardly any sleep until you have finished reading it.
At least that's what always seems to happens to me.
Stephen King's Later Hard Case Crime books
Later by Stephen King will first be published as a paperback with an original cover painting by Paul Mann.
It will then be followed by a Limited Edition hardcover, with two original cover paintings — one for Later itself and another for a fictitious novel that occurs within the novel.
A Kindle version will also be available around the same time. (continue reading and watch a video of Stephen King talking about childhood below…)
J. D. Robb's 'Faithless in Death' deals with a crime-of-passion that might not be
The paperback version and the Kindle version of Later by Stephen King will be released on March 2nd, 2021. The hardcover edition will hit shelves soon after.
You can currently pre-order the paperback, Kindle and audio versions of Later by Stephen King via Amazon.
And, to give you just a taste of what you might expect from another King book about a young boy in a terrible situation, listen to what he has to say about childhood in the beautifully animated video below.
One thing that jumps out at me is his comment about childhood — "The first thing is it is a secret world that exists by its own rules and lives in its own culture. And the second thing is, we forget what it's like to be a child".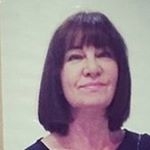 Latest posts by Michelle Topham
(see all)