While the first season of isekai anime I'm Standing on a Million Lives didn't fare particularly well in the west when it comes to fan love (well, I loved it!), the show's second season is doing quite a bit better.
With today's release of a powerful new I'm Standing on a Million Lives key visual (see above), more anime fans may be intrigued to check it out.
Especially considering the graphic features all the show's heroes standing firm while surrounded by a screaming horde…and dragons.
The latest key visual also features new hero Glenda Carter (played by Saori Hayami), a fascinating addition to the party as she only speaks English, loves filming videos and, oh yep, she's a lesbian.
Count me in, she sounds cool!
The I'm Standing on a Million Lives anime (aka Hyakuman no Inochi no Ue ni Ore wa Tatteiru) in Japan, is based on the manga series by writer Naoki Yamakawa and illustrator Akinari Nao.
In the upcoming 6th new game quest, however, the anime will be taking a detour from events in the manga, adding to the show's intrigue.
I'm Standing on a Million Lives is directed by Kumiko Habara and is being animated by Maho Film.
Seasons 1 and 2 of the series are currently streaming on Crunchyroll.
The next episode (Episode 18 "All They Could Do Was Look Up") hits the platform on August 14, 2021.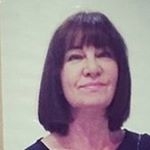 Latest posts by Michelle Topham
(see all)