The latest Laid-Back Camp movie visual came out this week.
This one features featuring an older Aoi Inuyama, aka 'Inuko', gazing out of a window at the many beautiful cherry blossoms laid out before her.
Yes, it is sakura season, and this one is a Laid-Back Camp movie visual that follows on from the three released so far.
They are Rin in the city walking home from work, Nadeshiko doing her laundry and Chiaki taking a break from costume work during a local festival.
The Laid-Back Camp movie is being directed by Yoshiaki Kyōgoku, director of Seasons 1 and 2 of the TV anime.
The script for the much-anticipated film was written by Season 1 and 2 writers Jin Tanaka and Mutsumi Ito.
Mutsumi Sasaki is back as character designer, with the entire original voice cast also confirmed to be reprising their hit roles in the film.
Meanwhile, although we have been getting consistent releases of promo material for the upcoming Laid-Back Camp movie over the last few months, we still don't have any concrete information as to its release date.
Particularly a release date outside Japan.
The only thing we know so far is that the movie will be out in movie theaters in Japan "some time in early summer, 2022". Grrrrrrrr, eh?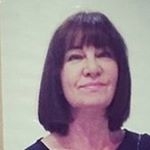 Latest posts by Michelle Topham
(see all)